Lots of recently surfaced images display the design of the said-to-be Huawei P60 Pro smartphone, which seem to feature a fantastic camera setup that catches the eye and an attractive screen with curved edges. Anyway, let's have a look at the rumored Huawei P60 Pro cameras and other features to see what you may get in the future.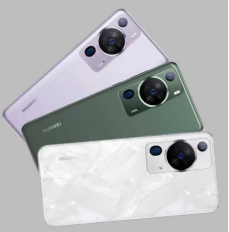 Camera Design and Configuration
According to rumors, the design of the upcoming Huawei P60 Pro prototype was created by HoiINDI and includes an improved camera system with a large circular section in the center and a vertical, rectangular camera component. The central sensor, similar to the P50 Pro, would be the primary sensor, while the periscope camera, a critical feature of the brand's Pro models, would be located in a small opening.
The P60 Pro is said to feature a 50MP main camera with a 1/1.4" Sony IMX888 sensor and a variable f/1.4-4.0 aperture. And, a 50MP ultrawide camera with a 1/2.51" Sony IMX858 sensor may also come. The new sensor will be equipped with a 6P lens and Prism OIS, offering a 3.5x zoom, as revealed by a patent with CNIPA. Besides, there is also said to be a 64MP telephoto periscope camera for clear pictures even in a dark environment.
The camera system of the Huawei P60 Pro is said to include an LED flash, which is expected to aid in capturing exceptional photographs. Although the renders feature the XMAGE logo, which was not used in the previous Mate 50 Pro model, it is uncertain if this feature will be included in the final product.
What Can You Expect from these Cameras?
The P series has always been focused on delivering top-notch photography capabilities, and Huawei is expected to bring cutting-edge technologies to the P60 series.
The device is expected to take detailed photos in low-light conditions, thanks to its new periscope lens and the RYYB array of the OV64B sensor, which will remove the green pixel and allow more light into the photos. According to Huawei CBG CEO Richard Yu, the P60 Pro will be capable of capturing detailed foreground shots even when the sun is in the frame.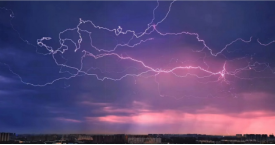 Other Features
The rumored new Huawei device has several impressive features in addition to impressive cameras. It is anticipated to offer a premium design with a 6.6-inch screen with a 120 Hz refresh rate, 12GB LPDDR 4S RAM, and UFS 4.0 storage, making it a powerful device for demanding tasks and gaming.
It's also said to feature the high-end Snapdragon 8 Gen 2 processor, further enhancing its performance. What's more, the device's battery capacity may increase to 5000 mAh and support ultra-fast charging at 100W, ensuring that you always have access to your phone. Wireless charging may be also available at 50W. In terms of durability, the device is expected to have an IP68 certification, making it waterproof and highly resistant.
Conclusion
If the leaked information turns out to be accurate and the final design is unique enough to stand out from the competition, this Huawei P60 Pro device may become the company's new flagship sooner or later.
---
PREV: How to Get Crystal Clear Video Recording on Your Phone: Unleash the Cinematographer in You