The amount of data being created is continuing to rise exponentially and it's coming in all shapes and sizes and from myriad locations. It's structured and – increasingly – unstructured and being generated in the cloud, the edge and on premises by everything from the largest supercomputers to the small Internet of Things (IoT) sensor. A challenge for enterprises is where to store all this data so that it can be easily accessed and analyzed.
It's stored in block systems, file systems, in the cloud and on premises, and it's tiered according to how often it's used. Data storage is an expensive proposition, but according to Krishna Subramanian, president and chief operating officer of data management company Komprise, it's not the real challenge for enterprises.
"A lot of people think it's the cost of storage that's the problem and that as the price of storage drops, we should be able to accommodate more data," Subramanian tells The Next Platform. "That's not entirely true, because 80 percent of the cost of data is not for storage, it's the management of the data. You can't just put data in the file system and leave it. You have to put a copy of it at another site for disaster recovery. Then you have to make many backups so [if you are] attacked by ransomware, you're able to get a prior version. There are six to 10 copies of data in each enterprise, so the data is growing at 20 percent every year and if you have six copies of it, it's really like 120 percent growth. You're compounding it. If 80 percent of the data is cold, what we're saying is, that cold data, you don't need the same kind of active management of that. … It's not that it doesn't [require] a backup strategy, but it doesn't have to be the high level of backup and DR [disaster recovery] that you do for your hot data. It can be on durable storage, like the cloud."
That's where Komprise comes in. The seven-year-old company's data management-as-a-service software is designed to help organizations inventory their data storage environment, find out where the data is located, what kinds of files they are, how much of it is cold data (least used) and place the data in the best location to make it readily accessible and to drive down costs. Komprise's Intelligent Data Management platform runs on storage systems from a broad array of vendors and cloud providers, offering such capabilities data analytics, migration, archiving, monitoring and replication.
"We literally just bring up our software and point it at all the storage that you have," Subramanian says. "Once you find the storage, it shows you how much data you have, how much data is hot and the status quo. You know what it's costing you today and you can set different policies. In most environments, over 80 percent of data is cold. Even though they have a lot of data, they're keeping it on expensive storage and then backing it up and then replicating it. Most of the data they aren't actively using. We show you where the inefficiencies are and then we move the data based on your policies."
The software can move the data from one place to another, say from an on-premises NetApp appliance to Amazon Web Services (AWS) or Microsoft Azure. In addition, when Komprise moves the data, "you see a link on the NetApp [system] that looks like the file is still local, even though it's sitting as an object in the cloud, so users and applications don't have to change their behavior," she says. "They don't have to go and learn object-based programing or go to the cloud to get their data. It's very transparent to them. Yet the company can save 70 percent or more of costs."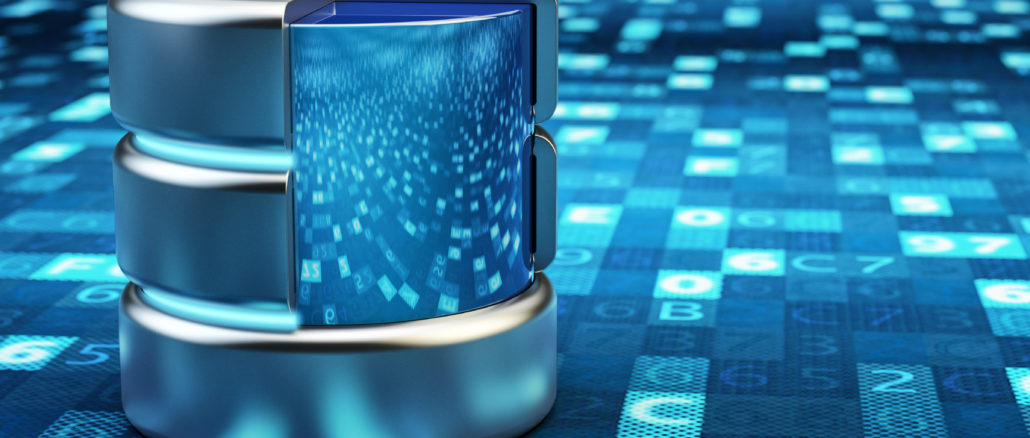 Komprise was founded in 2014 by executives with strong software backgrounds. CEO Kumar Goswami had held positions with Citrix Systems and (pre-split) Hewlett-Packard and co-founder other companies in the desktop virtualization and CRM fields. Subramanian worked with Goswami at both those startups – Kaviza and Kovair – and held positions at Sun Microsystems and Citrix. Michael Peercy, Komprise's CTO and also a co-founder, also worked at Citrix, Kaviza and Kovair.
The company, which has raised more than $50 million in investment funding, earlier this year announced that 2020 was a strong year, with the amount of unstructured data under management jumping 300 percent year-over-year and enterprise customer growth in such areas as genomics, life sciences, healthcare, higher education and government. A key for Komprise is its focus on unstructured data – the stuff that makes up much of big data, like emails, video, images and sensor data – and accounts for about 80 percent of the data today.
Given that about 90 percent of Komprise users have multi-vendor storage environments, partnerships play a key role, Subramanian says. The company counts such vendors as Dell EMC, Hewlett Packard Enterprise, NetApp, Pure Storage and IBM as partners, as well as top cloud providers like AWS, Azure and Google Cloud.
Customers "don't have a single vendor, they have a heterogeneous strategy, mainly because there's so many options to them," she says. "They may have different flash storage, different cloud storage, different file storage, and so on and so on and different backup vendors. Visibility into data is a big problem. IT doesn't know what users are doing with the data and yet IT is supposed to manage all those environments."
The company this week is bulking up what its software-as-a-service (SaaS) can do. With Intelligent Data Management 4.0, Komprise is adding multisite controls that will give organizations a consolidated view all of its datacenter and cloud locations while retaining local control of individual sites. Currently all sites are overseen by Komprise's Director software, which delivers the data analytics, retention and other features while allowing for the management of the sites based on local requirements and policies.
With the multisite architecture, which is available now, enterprises can retain local control while getting centralized management across multiple sites through what Subramanian refers to as a sort of "uber-Director" to help drive both performance and cost improvements. It's an important step as large enterprise customers like Qualcomm, Pfizer, Cadence Design Systems and NYU Langone Health expand their use of the technology.
"A lot of our customers started using us at a departmental level and now they're using us across their enterprise," she says. "They're making us their standard and that's where multi-site helps because it covers the entire enterprise and users across all their geographies. It's showing the evolution we are making in the market where we are becoming the data management platform for these companies. We're also getting demand from service providers who want this capability."
Going forward, the company will continue to focus on the deep analytics in the platform, with more capabilities being announced later this year, Subramanian says. Large enterprises can have billions of data files across their global environment and need to be able to draw on that data to the find the information they need. Komprise now can take queries and create a virtual data lake based on those queries
"You don't have to move the data anywhere," she says. "It's sitting in different places, but inside Komprise, it looks like it's one discrete entity. You can see all that data and then you can operate on it. So those are the kinds of things we're doing. We made sure the new multisite architecture works with deep analytics so that now globally, across all your sites, you have this index. We are going to continue this because we are we are working towards helping companies monetize the value of the data. That's really our goal."