Moving to a new place can be exciting, but if you're missing your old digs, homesickness can linger for a long time. In fact, psychologists are beginning to consider homesickness a distinct emotional state, somewhat akin to grieving. So if you're feeling homesick after a move, rest assured that you are not alone—and there are plenty of things you can do to feel better. Here are some tips from people who've been through a tough move (or many) and found smart ways to cope.
The snail mail solution
"As strange as it sounds, 'snail mail' helped me feel less homesick. It's old-fashioned but true. Seeing the familiar handwriting of my friends and family on envelopes and cards instantly brightened my day. The art of letter writing is not lost!" –
Emily Kennedy
, Cincinnati, OH
Take advantage of tech
"Video chatting via smartphones and tablets is a lifesaver. Not everyone has an iPhone or uses FaceTime, so we use apps like Duo, which is more user-friendly than Skype. I've experienced homesickness here as well, but it helped when I gathered several brochures at local tourist attractions and looked up places we could visit. Moving is expensive, so we started out with the areas that were little to no cost, and we have found some fascinating places to visit and learned about the culture and rich history here. I challenged myself to focus on the things we did like about our new town. I also got involved in our local church. That emotional support system has been a lifesaver." –
Tonia Clarke
, Lafayette, IN
Join an activity you enjoy
"In the past four years I've moved three times for my job—including stints living overseas—so I have honed the art of overcoming
homesickness
. You have to be proactive or it will get you. Whenever I first move somewhere, I get straight into the process of seeking out events that interest me, whether they offer me a chance to engage with similarly minded people, make professional connections, or learn something new. I only tend to feel homesick when I feel disconnected, so making myself feel like I'm part of a community helps right away." –
Monica Mizzi
, Taipei, Taiwan
Try new things, but keep the old
"One cure I've found is doing a combination of both your old favorite things and activities that are unique to your new city. If you just stick to your old habits, you'll miss the way they were back home. If you just do new things that your new city is known for, you'll also quickly start missing what you had in your old life. But by capitalizing on new opportunities while still satisfying your old habits and hobbies, you'll find balance and enjoyment of both." –
G. Brian Davis
, Abu Dhabi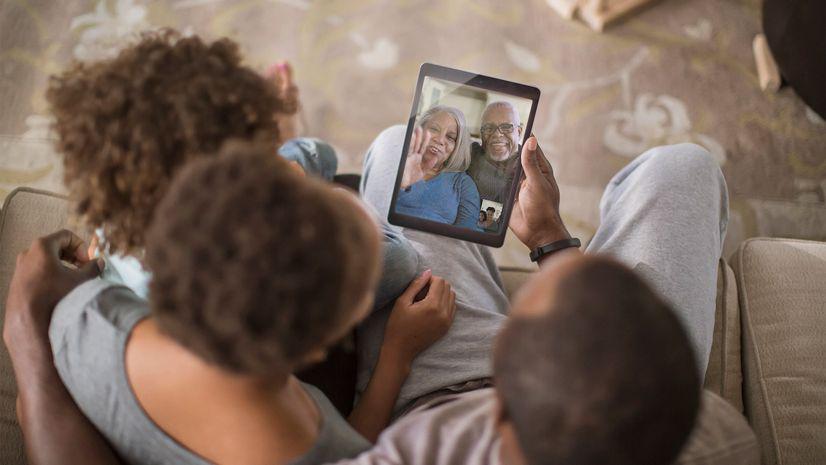 Hit the local highlights
"You need to really get
excited
about the new place. What are you looking forward to? What are the kids looking forward to? And what are things that you could only do in the new place? For us, so much of that is about the beach—being able to get on the sand in half an hour has been mind-altering. Focusing on that beforehand made the actual move so much easier and more enticing." –
David Panarelli
, San Diego, CA
Make some road trips back home
"My biggest concern when we moved was for our 13-year-old—an athlete and a very popular child. So after we settled in, I would drive him back home—six hours in the car—every two weeks to spend time with his friends while my husband and I would work diligently to fill his activities and sports calendar in [our new hometown]. The next step was having some of his friends come out and spend time with him.
Within six months
, I was done taking frequent road trips up north and he had stopped asking to go. It took a lot of work and accommodations on our part, but it has been smooth sailing for the past three years." –
Tonya McKenzie
, Redondo Beach, CA
Virtual tours and care packages can go a long way
Please, Mr. Postman
Send me news, tips, and promos from realtor.com® and Move.
Sign Up
"I am currently living apart from my 9-year-old and 12-year-old while they gear up for the move from New York City to Colorado. To keep from missing each other too much, sometimes my daughter and I connect on FaceTime, then go virtual grocery shopping together, or I take her on virtual tours of houses I'm looking to buy. Once the whole family sat in the living room there and I sat in the living room here, and we watched the same TV show together on demand. We also get each other gifts. They sent me an amazing care package and a card that says 'Love went with you … and love waits for you each day until you're home again.'" –
Erika Parker
, Boulder, CO